About Claire Garthwaite
If you had told me 20 years ago that I would be teaching 'mindfulness' I would not have believed you. I am a doctor (GP) by training with a scientific approach to life. I first heard about mindfulness many years ago and was interested because of the growing medical evidence about its effectiveness. It was worth investigating, I decided.
My initial scepticism was quickly overcome when I began to practise regularly, immediately feeling the benefits in my life. I have found the long-term practices of mindfulness and self-compassion have completely changed the way I live and deal with the daily and long term pressures of disability in our family, and the stresses of life.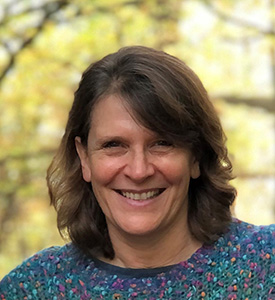 I've been teaching mindfulness for almost 10 years and have seen how mindfulness can help people in very different life situations to reduce stress, feel more at peace, learn different ways of working with health conditions, and better manage the challenges life throws at them.
Qualifications
Mindfulness teacher training (TTR1 & 2) with Bangor University, to teach MBSR and MBCT
Breathworks accredited teacher- teaching mindfulness to those with pain and long-term conditions
Mindful Self-Compassion trained teacher with Centre for MSC, USA
Oxford University Mindfulness Masterclasses on teaching in non-clinical settings, in businesses and to the medical profession
Teacher training day with Jon Kabat-Zinn
Specialist MBCT training
Medical Qualifications
MBchB, DRCOG, DCH, MRCGP
I have worked in the past as a general practitioner and medical tribunal member.
Partners
I partner up with other fully trained mindfulness and self-compassion teachers to run certain courses, workshops and events. I'm supervised by a senior mindfulness trainer and as a member of BAMBA (British Association of Mindfulness Based Approaches), I follow the Good Practice Guidelines.
View all our courses